Operator and responsible for the contents of this shop is:
PIXLtec UG (haftungsbeschränkt)
Georg-Büchner-Str. 8a
76149 Karlsruhe
Deutschland

Tel.: +49 721 / 156 647 96
E-Mail: info@xmas-land.de

Registergericht: Amtsgericht Mannheim
Registernummer: HRB 734280

Geschäftsführer: Constantino Pavlides, Thorsten Grüger

Umsatzsteuer-Identifikationsnummer gemäß § 27 a Umsatzsteuergesetz: DE325748682

Plattform der EU-Kommission zur Online-Streitbeilegung: https://ec.europa.eu/odr

Wir sind zur Teilnahme an einem Streitbeilegungsverfahren vor einer Verbraucherschlichtungsstelle weder verpflichtet noch bereit.

WEEE-Reg.-Nr. DE 32487762
Informationspflichten gemäß §18 Abs. 2 Elektro- und Elektronikgerätegesetz:
https://www.bmu.de/themen/wasser-abfall-boden/abfallwirtschaft/statistiken/elektro-und-elektronikaltgeraete/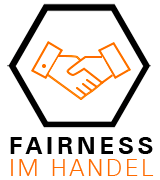 Mitglied der Initiative "Fairness im Handel".
Nähere Informationen:
https://www.fairness-im-handel.de
Verantwortliche/r i.S.d. § 18 Abs. 2 MStV:
Thorsten Grüger, Georg-Büchner-Str. 8a, 76149 Karlsruhe